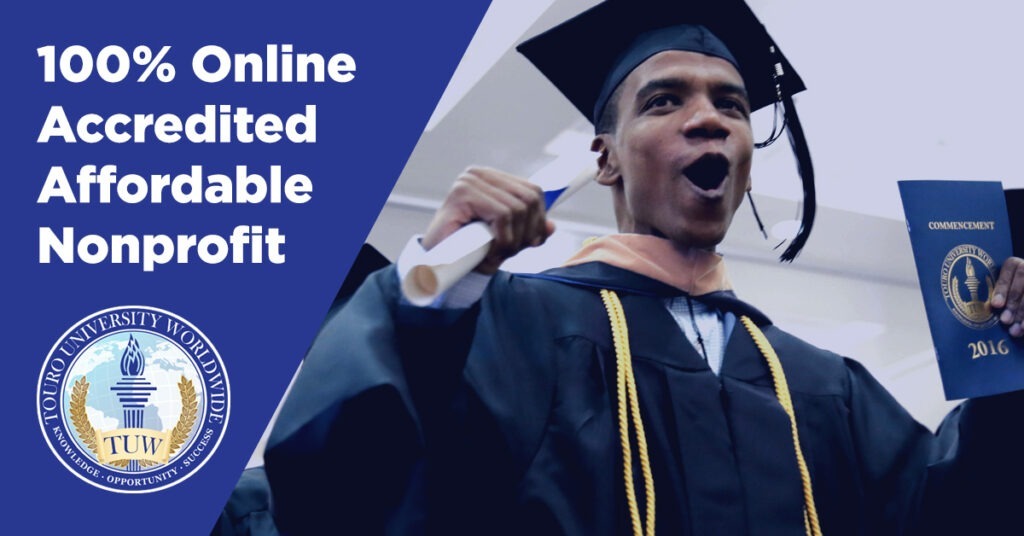 Welcome to Touro University Worldwide (TUW)! TUW is one of the most affordable online universities. In order to make tuition more affordable, TUW:
Has not increased tuition for the last 12 years
Has NO additional fees such as technology, library, etc.
No textbook to purchase other than required DSM text for the Marriage and Family Therapy (MFT) program. Doctoral students are required to purchase SPSS GradPack.
Further adding to affordability, TUW now offers the Achieve Your Success scholarship to eligible students in most degree programs, which further helps to make your tuition even more affordable.
The Achieve Your Success scholarship is awarded based on a review of your admission record(s), incoming cumulative grade point average (GPA), and the scholarship application. TUW awards the scholarship to students who demonstrate their commitment to uninterrupted learning and achieving the scholarship eligibility requirements and criteria.
General Requirements for all Scholarships:
Be a new student at the University.
Submit TUW's complete application and be admitted to the University.
Submit the scholarship application (Essay, commitment statement, goals).
Provide official transcripts.
Continuation is based on GPA and academic standing (refer to scholarship agreement for eligibility to maintain the scholarship).
The scholarship is not non-stackable with any other TUW scholarships.
All undergraduate Degree Programs are Eligible for the Achieve Your Success Scholarship.
Eligible Master's Degree Programs:
Eligible Doctorate's Degree Programs: